Blind wine tasting at BRABO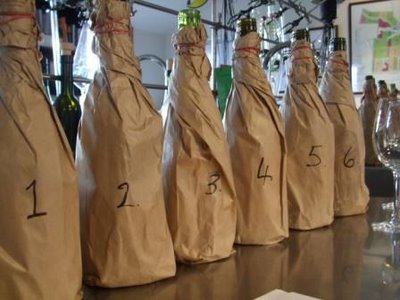 Inspired by the "Judgment of Paris," Kimpton Hotel's BRABO by Robert Wiedmaier (1600 King Street, Alexandria, VA) invites wine enthusiasts of all levels to test their senses with an interactive blind wine tasting. On Wednesday, September 29, from 6-7:30 PM, wine director Leah Dedmon (who happens to be a WSET Diploma student with me) will lead a class to teach participants how to use their senses beyond sight to detect various aromas and to taste particular flavor characteristics commonly found in wine.  Guests will learn how to use these unique characteristics to identify grape variety and region of origin, and will leave the class with a better understanding of how to analyze wine, the benefits of blind tastings and the fun of guessing.
The cost for the class is $35 per person, and includes eight wine tastings and an aroma wheel. For reservations and more information contact Christina Hardin at 571-482-3308, or email christina.hardin@lorienhotelandspa.com .