Featured Cocktail: Guava Mojito at La Sandia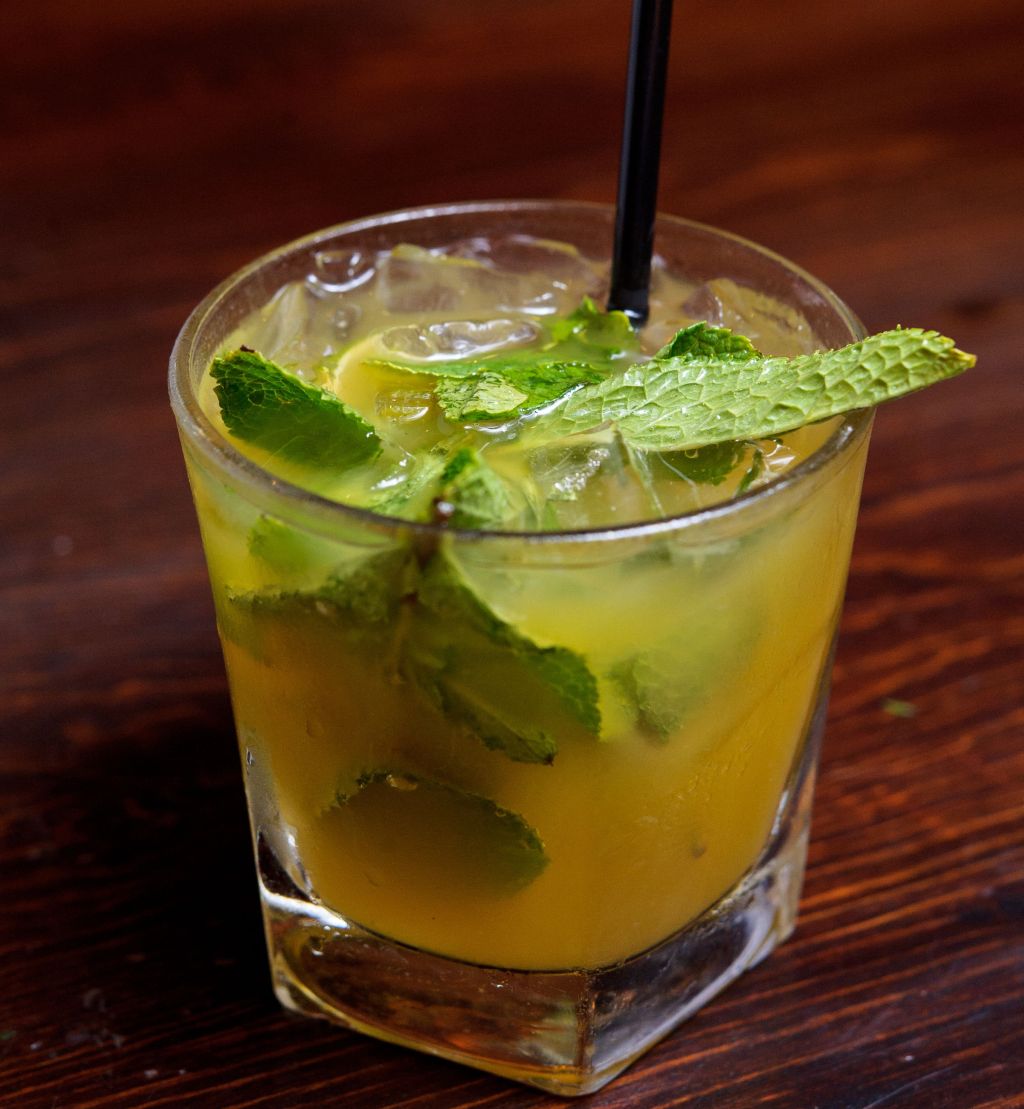 "Mole" comes from the Nahuatl word "mulli", meaning "sauce, mixture, stew or concoction."  In pre-Hispanic times, a mole was typically made of dried chiles, tomatoes, chocolate and seeds. Today, moles are unique to regions, towns and even families. At La Sandia in Tysons Corner, chef Richard Sandoval is cooking up four featured moles in its annual Mole Festival, running October 1 to December 31. To wash them all down, La Sandia is offering two specialty cocktails. The lip-tinging Habanero Blood Orange Margarita ($10.95) combines Reposado Tequila, citrus, blood orange habanero purée and a mole negro rim; and a refreshingly tropical Guava Mojito riff ($9.95.) The restaurant shared the recipe for the Guava Mojito with me--it's tropical, balanced and goes down waaaay too easily.
Guava Mojito Courtesy of La Sandia, Tysons Corner, VA
1 1/2 ounces Castillo White Rum 3 wedges of lime 1 teaspoon granulated sugar 1 ounce guava puree 5 mint leaves 1 1/2 ounces sour mix (the general recipe for sour mix is 2 parts simple syrup, 2 parts lemon juice, 1 part lime juice)
In a shaker glass, muddle the mint, lime and sugar (be careful not to overmuddle or the mint will become bitter.) Add ice, rum, guave puree and sour mix, and shake vigorously until chilled. Pour the entire contents in a rocks glass.